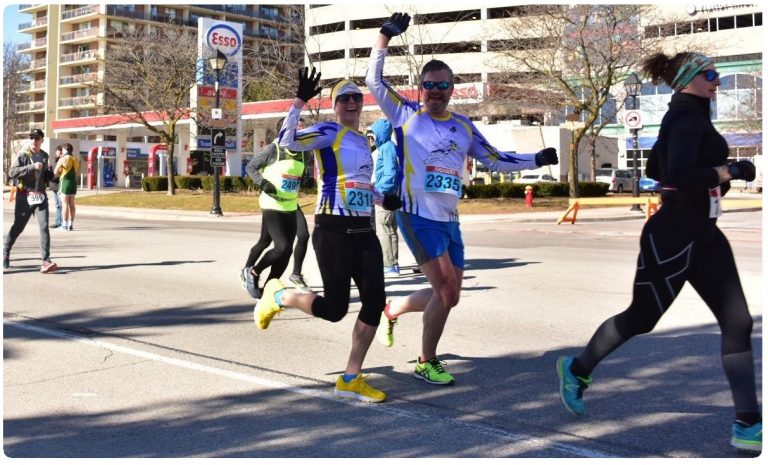 Newmarket Road Runners was founded in 2016 by Andy Horton and Marlene Sykes, two passionate runners with a desire to share their love of the sport while helping others achieve their goals. Runners of all abilities can benefit from the accountability, education, motivation and camaraderie afforded by training with a coach, and our coaches aim to provide a fun and supportive environment to do so. Members near and far can take advantage of the various coaching services and training plan options – our coaches would be happy to discuss these with you to determine the best fit. Extensive membership benefits include custom training plans, personal assessments, race preparation, nutritional advice, social events, a weekly newsletter and more. Please refer to our Services page for more details.
In addition to offering online coaching to runners at all levels all over the world, local runners can take advantage of twice-weekly coached group runs. We believe that the positive energy created from a group of runners can be harnessed and channeled to make a positive impact on the community in which it operates. We strive to foster an engaging community while providing comprehensive resources for beginner and seasoned runners alike. 
We thank you for giving us the opportunity to continue promoting health, commitment, community and friendship in the spirit of running.

In addition to helping our members achieve and maintain a healthier lifestyle, it is our mission to make a positive impact within our community that can be seen and felt by those who need it most. Not one cent of our proceeds will go towards keeping the lights on at a corporate head office, but will instead be channeled into local charities and deserving initiatives that will directly benefit residents of Newmarket and surrounding areas.
We are honoured and excited to partner with Community Living Central York District. CLNAD is a non-profit, charitable organization providing support to people with intellectual disability, allowing them to reach their fullest potential while fostering a community where everyone belongs.
Meet just a few of the Newmarket Road Runners athletes. If they can do it, so can you!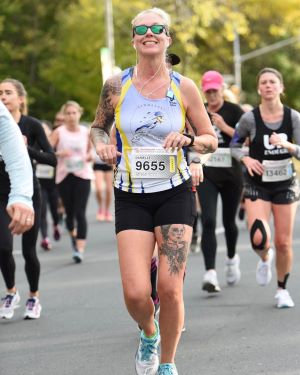 Danielle Hutcheson started training with Newmarket Road Runners early in 2019 and has been extremely disciplined with her schedule all year, tackling the majority of her runs solo while managing family life with two busy boys! On top of her own schedule, she keeps her son Andrew company on his training runs for Jelly Bean 5K. Danielle beat Cancer 5 years ago and continues to deal with occasional complications that interfere with her running, but she maintains an incredible attitude and nothing has been able to slow her down. She achieved new personal bests across the board this year – 5K, 10K, 15K, 10-mile & half marathon! We are inspired every day by Danielle's determination and positive spirit and we can't wait to see what she does next!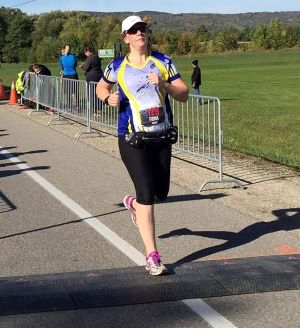 Fiona Mackenzie has spent the last several seasons working closely with her coach to slowly re-build her mileage in order to get back to long distance running after an extended hiatus. She juggles a busy professional, family and social life but buckled down this summer to focus on her training along with everything else, even when that meant doing a long run after work on a weeknight! It all paid off because Fiona ran the Collingwood Half Marathon, her first since 2016! She finished in 2:01 with a big negative split, which is particularly impressive since that pace was close to her all-out interval pace earlier this season. Not only that but she went on to race the Run for the Cure 5K the next day in support of a friend, which sums Fiona up very well. She is a wonderful friend and team mate and a mentor to many in the community in addition to being a hard-working and dedicated athlete. Congratulations Fiona!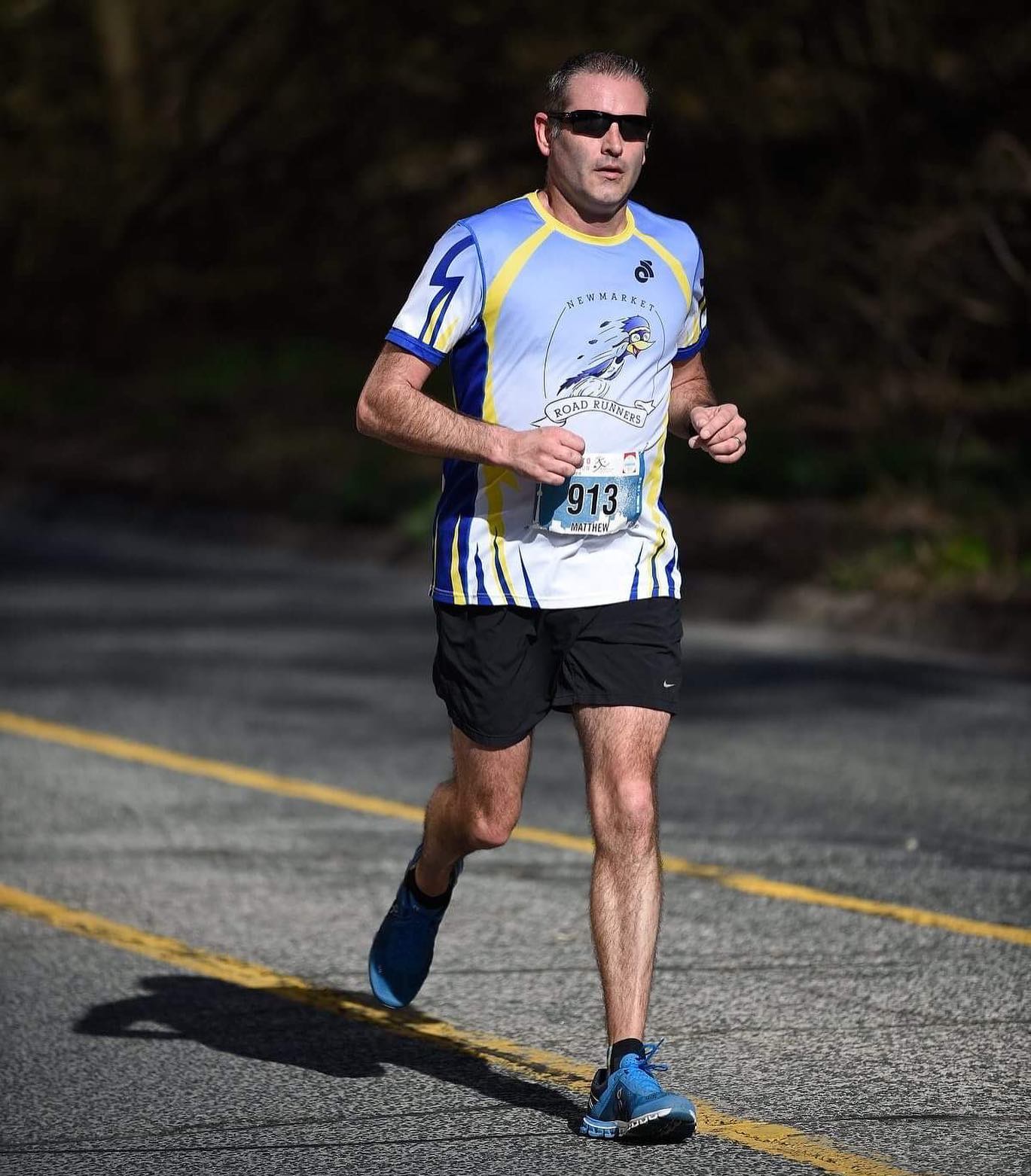 Matt Frost aka Frosty is a veteran NRR member who has been running with us for years with an impressive resume including a 20:33 5K and 3:34 marathon. Unfortunately he has battled a string of injuries and setbacks over recent years, mostly due to a physically demanding job and an unfortunate soccer habit. But he never gives up and keeps coming back with a lot of patience and a great attitude as he gets back in shape, again and again (and again)! The best thing about Matt, though, is his generosity and selflessness. He supports his fellow runners 100% of the time, even when he's sidelined himself. He comes out to every race and has driven us all over the US (Michigan, Erie, Boston, Philly!) in his trusty Frostmobile, just to cheer us on. There's a reason he has a t-shirt that says "I just drive the van!" But you do so much more than that, Matt.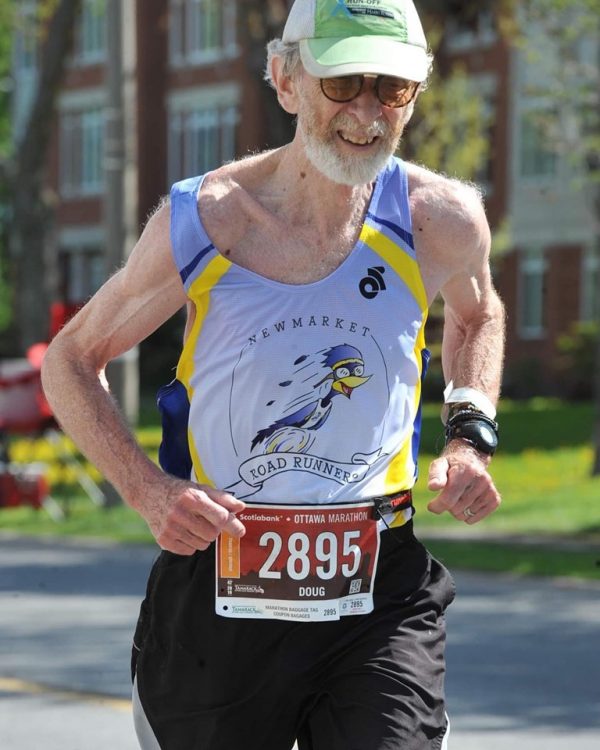 Doug McLauchlan was one of the very first athletes to sign up for coaching under NRR in 2017. He is currently training for the Abbott World Marathon Majors Wanda Age Group World Rankings to qualify for the World Championships taking place at the London Marathon in 2020. Doug consistently places at the top of his 70+ age category at major events. Most recently Doug ran an incredible 3:22 at the Ottawa Marathon, winning his age group by a 22 minute margin and placing in the top 9 percent of all finishers, in his 70s!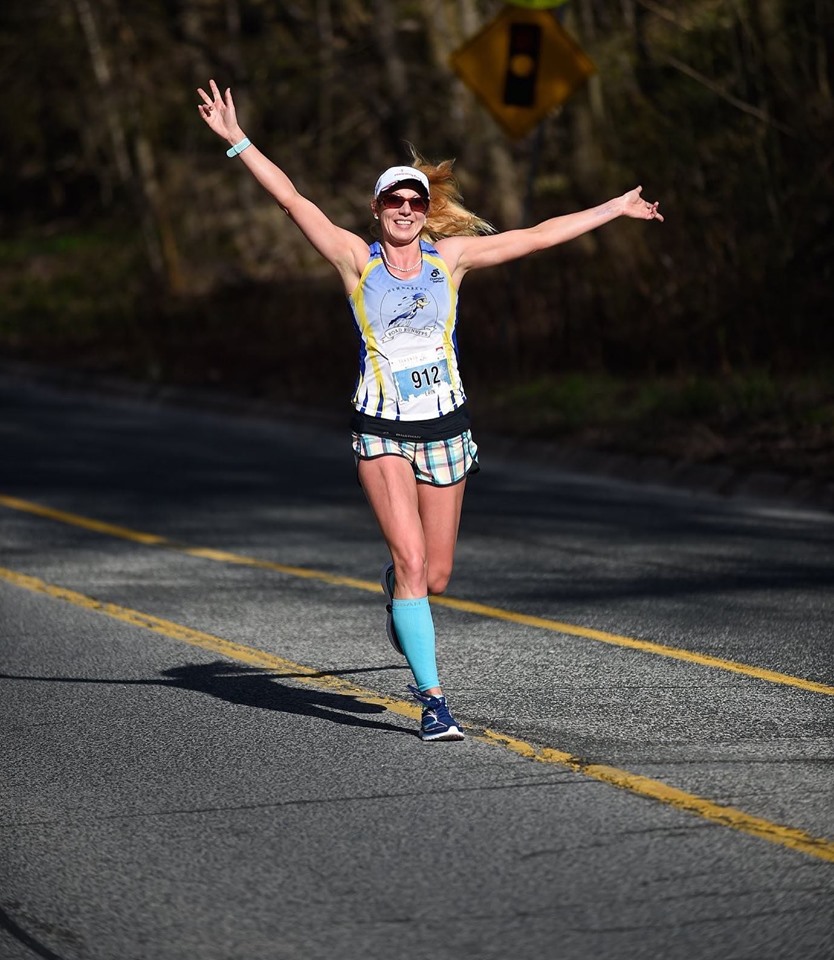 Erin Eastman is a superstar runner who thrives on the challenge of managing a heavy training load while juggling a career plus mom life with two young kids. She is an incredibly strong and dedicated runner who took her marathon time from 3:28 to 3:00 in just one year with NRR, while dominating all other distances along the way and winning most of the local races she enters. Erin is easily recognized by her colourful outfits, swinging ponytail and racing pearls but especially by the big smile she wears to every race. She makes running fast look like so much fun!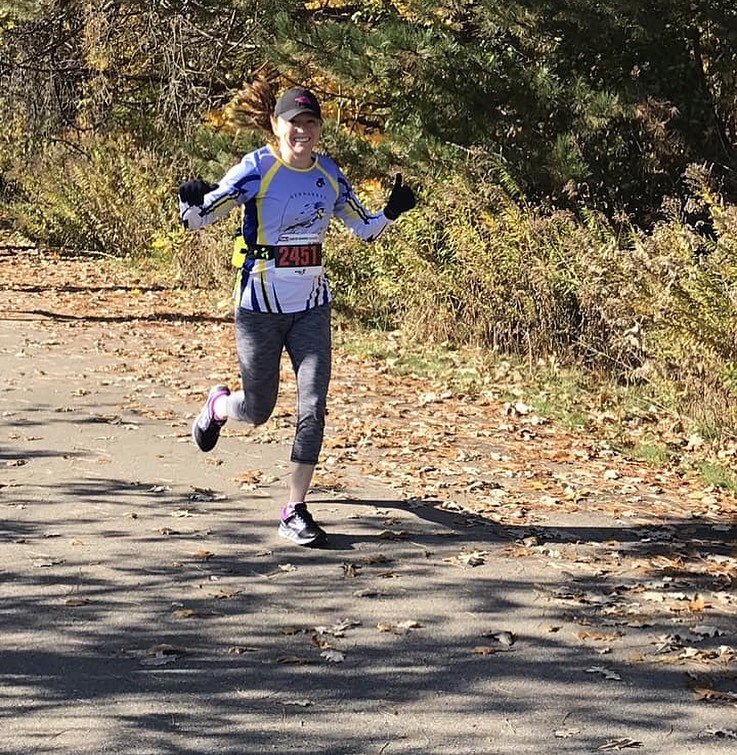 Kate LoPresti has been training with the Road Runners since early 2018 and has since achieved PBs in the half marathon, 30K and marathon throughout that time while balancing her training with a busy family life, career and extensive volunteering work. Kate plays a big role behind the scenes for the The Stouffville Dash for Diabetes taking place every Father's Day. She has mastered the art of scheduling and does what it takes to fit it all in, often running in the wee hours of the morning and tackling long runs by herself - she logged a solo 39K in her last training cycle! Kate is well known and loved on the team for her kind heart, quiet humour, commitment and determination.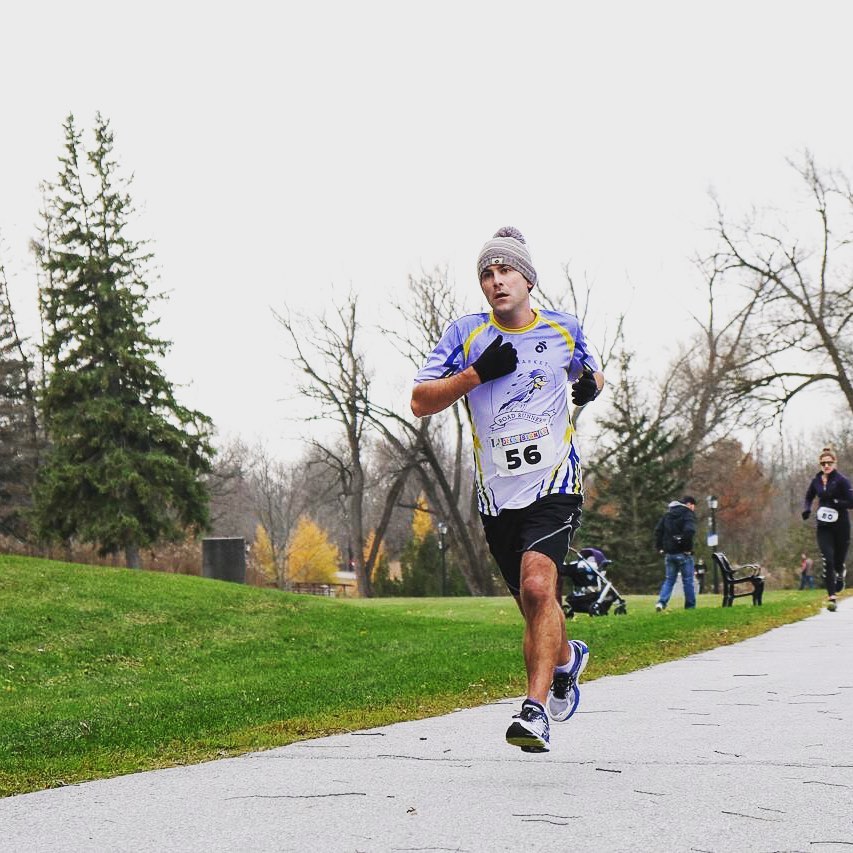 Scott Bates started training with NRR in 2018 while working toward his first half marathon with minimal running experience. He ran his debut at STWM in 1:37, and has since run three more half marathons faster than that with a current PB of 1:31. Perhaps even more impressive is that he ran Shakespeare Runs the Night 15K in 2018 with a time of 1:11 and the 30K a year later in 2:18 – twice as far with a faster pace! Scott brings a ton of positive energy and enthusiasm to all of our group runs and races (as long as it's not too early!) He is always eager to learn from our coaches and experienced runners which has served him well in his running career so far. Scott will be running his first marathon coming up this October, but he loves to race shorter distances too and we can't wait to see him crush the Jelly Bean 5K in November!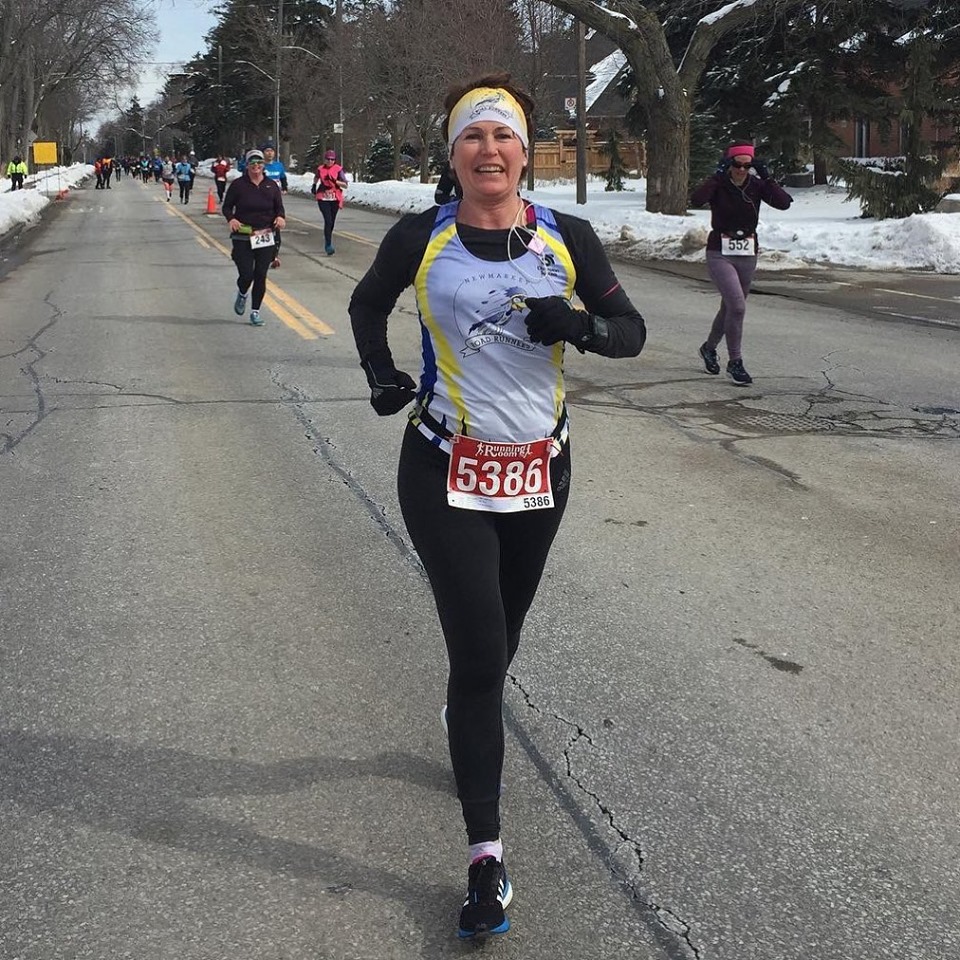 One of our original members and biggest supporters, Micki Rivers is a veteran of the group and the ultimate "running mom" to many. She has always gone out of her way to support her fellow runners, both on and off the road, with her kind heart and no-nonsense approach. In addition to being a wonderful friend and teammate, she is an incredible athlete who has dominated her age group in countless road races and triathlon events throughout her Masters years. Micki inspires us every day with her fierce, determined, generous and steadfast spirit.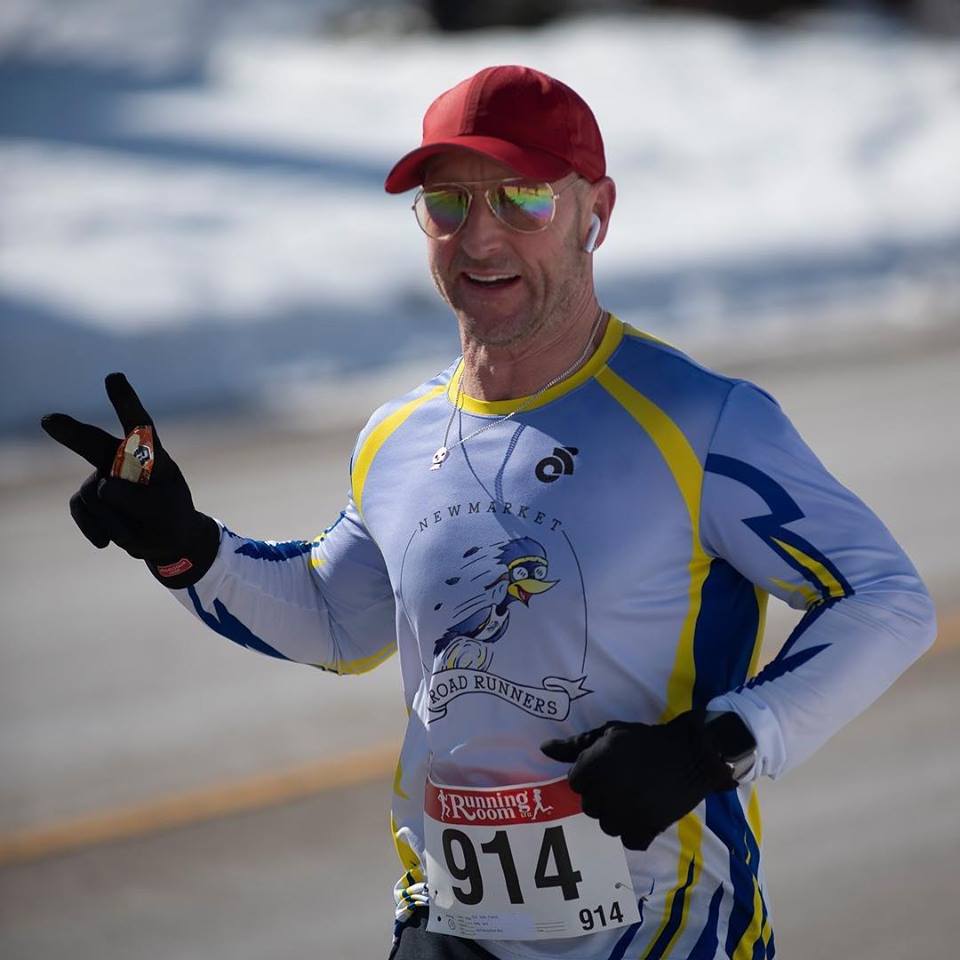 Kelly France joined NRR in the summer of '18 during the final weeks before his first marathon at STWM. He had been training on his own and (in his words) had no f*ck*ng idea what he was doing. His first experience with the group was a long run & brunch hosted by one of our athletes where it turned out to be all women... and Kelly. Go figure, he never looked back! Kelly started following our plan and went on to clock an incredible 3:49 debut marathon. He has since beat that time and also shaved several minutes off his half marathon PB. Kelly has been a wonderful addition to the team, sharing his humour, positive attitude and enthusiasm on every run... unless it's cold or raining.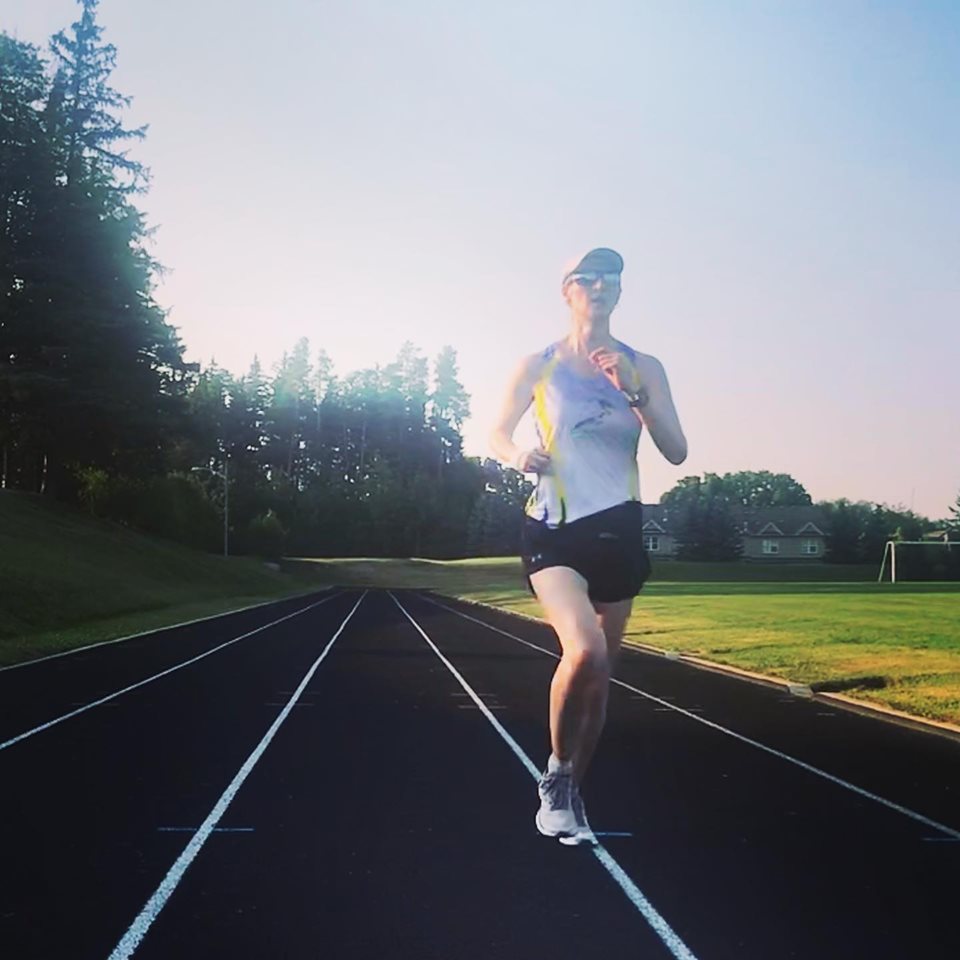 Jennifer Reid joined our team at the beginning of 2019 to train for her debut half marathon. She started running with us quietly near the back of the group, often trailing behind but enjoying the challenge of pushing herself to chase after people. Showing tremendous dedication and maintaining a near perfect attendance record, Jen has worked her way comfortably into the middle of the pack and already has a second half marathon under her belt and her first sub-2! She loves to race all distances and continues to build an impressive bling collection (her favourite part!), having completed 13 races already in 2019. Keep it up and you're going to need a bigger house to hold all of those medals, Jen!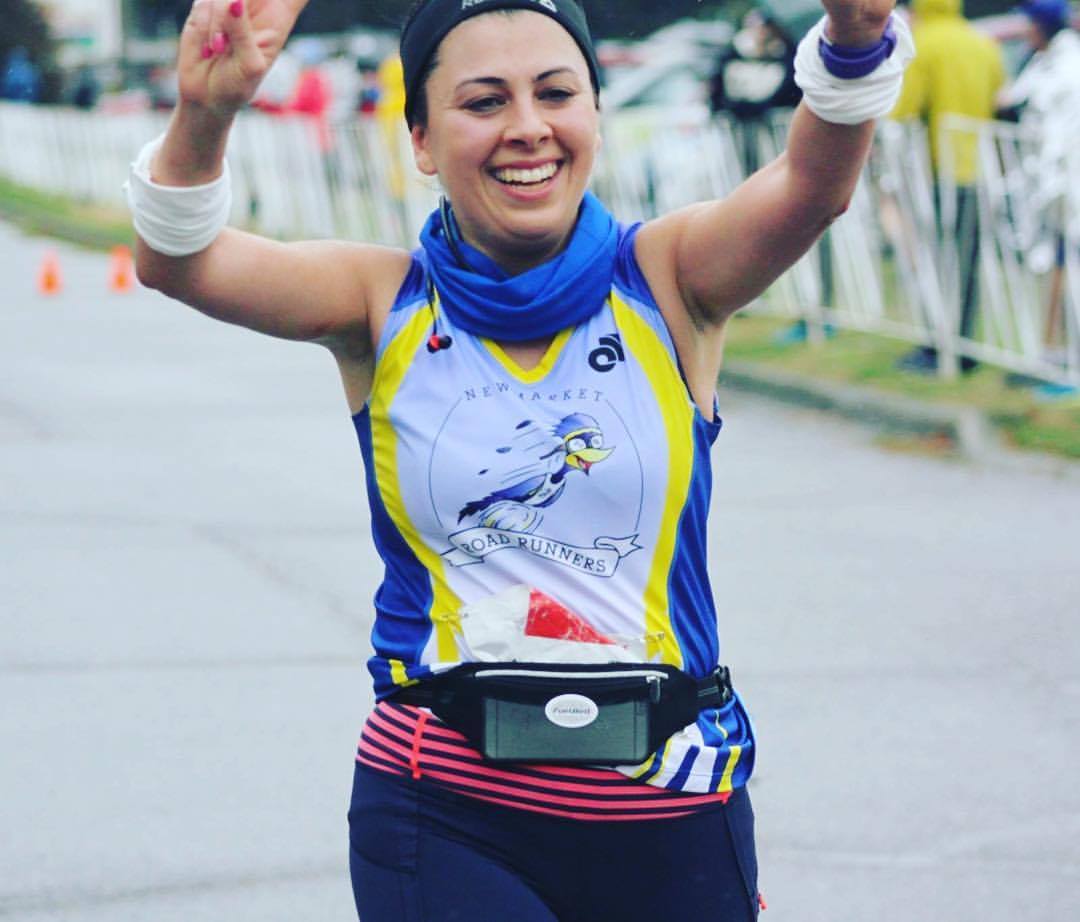 Elham completed the very first NRR 5K training program and ran in the inaugural Jelly Bean 5K in 2016. She moved on to the 10K program the following spring followed by a half marathon program in the summer. She ended up running not one but TWO half marathons that fall, starting with Toronto Waterfront and then improving her time at Road2Hope.